Slow month. I only read 2 books this month. They were both good, but definitely not my favourite. And I got distracted by fall TV shows and The Haunting of Hill House on Netflix. Oops!
Every Note Played by Lisa Genova
Lisa Genova writes stories about people who are diagnosed with neurological diseases. They are always different diseases, but I find they give such great insight into the disease itself. This one is about a man who was a famous concert pianist who is diagnosed with ALS. His ex-wife helps him out as his disease progresses. It's about his experience, her experience, and their relationship.
What I didn't love was that I found Richard slightly unlikeable. I felt for him, and I felt for how terrible the disease would be, but he just didn't seem like that great of a person. I think that the purpose was to see his progression and understand him better and see how the disease changes him.
It wasn't my favourite Lisa Genova book but it was still good and definitely was an interesting read.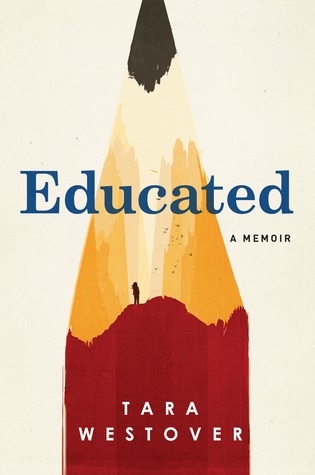 Educated by Tara Westover
You may have heard of this one as it's at the top of everyone's reading lists! This book is a memoir about a girl who is raised by survivalist parents. This means they are very religious and they believe that the end of the world is coming. They fear the government and so the kids don't go to school and although they are supposed to be homeschooled they really aren't. Eventually a few of them, including Tara, study hard enough to pass the tests to get into University. Tara ends up getting a PhD as well.
I did find portions of this book slightly unbelievable. Whether they were fabricated or her life and her mind were truly that messed up, I don't know. She has an extremely abusive brother and her parents consistently take his side. There are so many injuries that should of killed them in the family that they "heal" with essential oils as they don't believe in doctors that I just found that a bit unrealistic. You know how much I love my oils, but severe whole body burns, falling 20 feet onto your hear...my oils don't do that! I did of course though find it interesting that her family owns a very successful essential oil company.
Her family is messed. That part is interesting and it's crazy that people live that way. This is similar to The Great Alone, which I absolutely loved. So I definitely recommend this book as it is an interesting read.