I'm trying really hard to read more. I used to read all the time. But it's decreased since having kids, and I know I watch too much TV lately. So I went to the library and started taking some books out and low and behold when I take out 3 books and have to get them read in 3 weeks, I've actually been doing it!
Anyways, I always love Shay Shull's monthly book review posts and get a ton of ideas of books to read from them. So I thought I would share the first few books that I've read this year in hopes of helping out some fellow readers.
First of all, if you like to read and don't have a Goodreads account, get it! Goodreads is like a social media for books. You can record books that you've read, books that you want to read, write reviews, read reviews and rate the books that you've read. I like it to keep track of how many books I've read, and also love that I can enter in books that I want to read. When I went to the library I pulled up my list and used that to search for which books were available.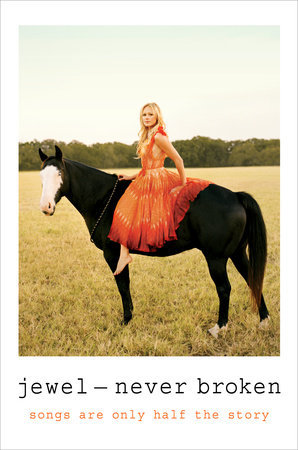 Never Broken: Songs Are Only Half the Story by Jewel
I found this book really interesting. Ryan and I love watching Alaska the Last Frontier, which is a TV show that just happens to be about Jewel's family who live on a homestead in Alaska. The show really has nothing to do with Jewel and is about their lifestyle of living off the land. Because of that, I was really interested in her book and hearing about her upbringing and life. She has had a life that's actually worthy of a biography and it was a very interesting read.
Talking as Fast as I Can by Lauren Graham
I was really excited about this book, and it disappointed me a bit. I wanted more Gilmore Girls scoop than it gave me, and I didn't really like the way that she wrote. She wrote as if she was just talking to you, and every time she mentioned another celebrity would write (Hi Mae!) That is definitely what annoyed me the most! That being said, it wasn't terrible. I liked it enough, just not as much as I thought I would. The book is more a series of essays than a biography. So it's not her life story, just small stories from throughout her life. If you like Parenthood or Gilmore Girls it's worth a read, but don't expect to be blown away.
The Things We Keep by Sally Hepworth
This book is about a woman who was diagnosed with Alzheimer's at 38 years old. The book drew me in from the first chapter, which rarely happens. It was just a nice light read (as light as a book about early onset Alzheimer's can be).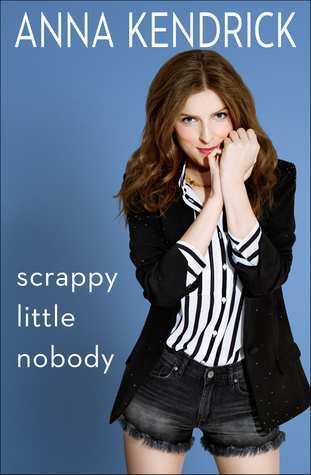 Scrappy Little Nobody by Anna Kendrick
This was similar to Lauren Graham's book in that it was written as a series of essays about her life. I enjoyed it enough, but it wasn't fantastic. Anna seems really down to earth so I liked that, but none of the stories were overwhelmingly exciting.
The Mother's Promise by Sally Hepworth
I also ready Sally Hepworth's The Secrets of Midwives last year and really enjoyed it, so after I read The Things We Keep I decided to try this one as well. This book is about a woman who has cancer, her teenage daughter who has severe anxiety disorder and the fact that it's really just the two of them. Ok from the way I describe these books they sound awful, who wants to read about a young mom with cancer and a 38 year old with Alzheimer's. But it's more about the women within the stories than their diseases, and they are some great reads. I highly recommend all of Sally Hepworth's books. They are easy to get into and the chapters are short, so you just keep reading!
Another post will be coming soon with more of the books that I've read this year!