As promised, here are my next book reviews. We were on holidays this month and I read 3.5 books while we were away, in 9 days!
Behind Closed Doors by B.A. Paris
I really enjoyed this book. It's about a woman whose life is seemingly perfect. She has the perfect husband, perfect marriage. When they have company over everything goes perfectly. But things aren't quite how they seem. I don't want to give anything else away! There were some plot holes that didn't really make sense, so if you are someone who woul be bothered by that it's maybe not the best book. Other than that it was a really good read.
Right Behind You by Lisa Gardner
I'm a big Lisa Gardner fan! She brings Quincy and Rainie back for this book. Quincy and Rainie are in the process of adopting a foster daughter, Sharlah, when a number of murders take place in which the main suspect is Sharlah's brother who she hasn't spoken to since he killed their parents (in defence of himself and Sharlah) years ago. So not only are Quincy and Rainie trying to solve the crime and find the brother, but they are also trying to protect Sharlah as they don't know his motives and if he's coming for Sharlah next.
This wasn't my favourite Lisa Gardner book and it took me a little bit to get into it. However, if you like Lisa Gardner then it's still worth the read. And if you haven't read Lisa Gardner before but like Mary Higgins Clark then I highly recommend them.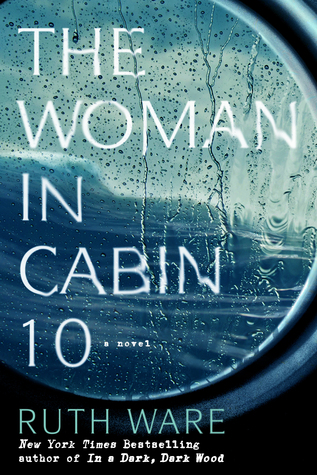 The Woman in Cabin 10 by Ruth Ware
I knew absolutely nothing about this book before reading it, just that it was a Gone Girl type novel. It's not really... This is about a journalist who is travelling on a small high end cruise line for a story. Part way into the cruise she thinks that she witnesses a murder. She then tries to figure out what happened and puts herself in danger in the process. It wasn't as great as I was expecting it to be, but it was fine. I'm always going to say that about a book if I finish it, because if I really hate it I likely won't keep reading it! So this book was good, but definitely wasn't Gone Girl or Girl on the Train but I suppose is similar in style to them if you like that type of mystery book.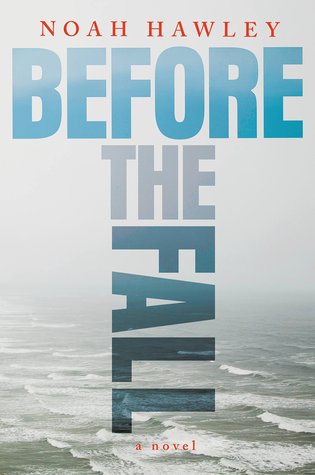 Before the Fall by Noah Hawley
I loved this book. It starts off with a plane crash of a private plane leaving Martha's Vineyard. There are 2 survivors, a man who swam to shore carrying a 4 year old boy. Much of the book is from his perspective, but also goes into some detail about each of the people on the plane. Why did the plane crash? Everything seemed to be fine until it wasn't and so they are trying to figure out whether somebody wanted the plane to crash.
This book kept me interested from beginning to end and kept me guessing as to who had done it. This was probably my favourite read of the month.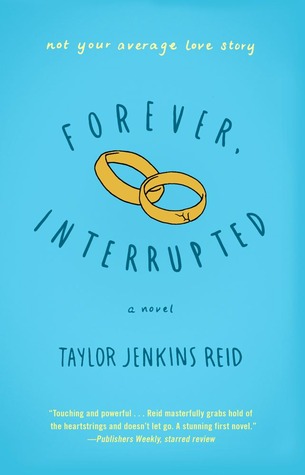 Forever, Interrupted by Taylor Jenkins Reid
Definitely chick lit, but with a sad story. Elsie married the love of her life and 9 days later he was hit by a car and killed. So although it's a light read, it's a bit darker than they normally are. The book alternates between Elsie and her mother-in-law's grief and the love story of Elsie and Ben. I found the love story slightly annoying because it was a bit too perfect. Real life isn't like that, is it? I think that was the point though, they had a love like no other and it was taken from them so quickly. I read this one in about a day though, so it kept me interested and was an easy beach read. I'm looking forward to reading more from this author.
The Matchmaker by Elin Hilderbrand
This is my first Elin Hilderbrand book. I had heard that they are really nice, easy summer reads. At first I thought it was a bit too fluffy for me, but then I got more into it.
Dabney lives on Nantucket and is known for her matchmaking abilities. She has matched 42 couples. Then her long lost love comes back to the island and stirs everything up.
As the book went on I definitely got more into it and it was a nice light read. I will definitely be reading more of her books when I'm looking for something to read.