I technically finished 5 books this month, but since a couple of them were read on our holidays, I included them in last months book list.
The Next Best Thing by Kristan Higgins
Lucy Lang comes from a long line of widows. She lost her husband at the age of 24 after 8 months of marriage. 6 years later, she thinks that she's ready to move on. She wants to get remarried and have kids. She wants someone that she can basically tolerate, no passionate love, because it hurts too much when you lose that. But is that enough?
This book was great. It's a good chick lit book and was easy to read, but entertaining. I really enjoyed the characters and could understand the hesitation that Lucy had about certain relationships. I've heard good things about Kristan Higgans and look forward to reading more of her books.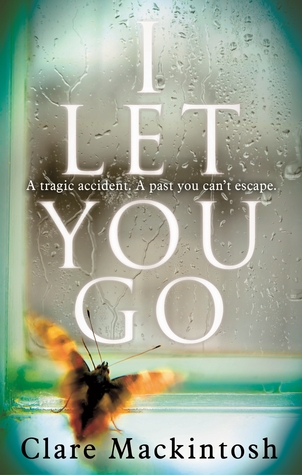 I Let You Go by Clare Mackintosh
A boy is killed by a hit and run driver. Jenna's world has changed. She runs away and is clearly hiding from everything. She starts her life over again, but can she really start over when she's hiding her past?
I didn't know where this book was going for the first half of it, but it still held my interest. There were a couple of parts in it where I was shocked. This is one of those books where I can't say much more because I don't want to give anything away! It was really good though and I would definitely recommend it! I wouldn't say it's a heavy mystery where the who done it is all consuming, that's more just a small part of it.
All By Myself, Alone by Mary Higgins Clark
Maybe I have just read a lot of good books lately, but Mary Higgins Clark isn't thrilling me like she used to. Or maybe it's that I've read like 30 of her books an they start to get to be the same. Or maybe it's that she's like 85 and slightly losing her touch.
I definitely didn't hate this book. It's kind of like The Woman in Cabin 10. A bunch of people are on a high end cruise. The main character is working on the cruise as a lecturer (much like in The Woman in Cabin 10 where she was a journalist). Somebody dies. Who did it? It was good. I read it in like 2 days. Typical Mary Higgins Clark! If you like her, then of course you are going to read this, and you will enjoy it. But it will quickly leave your mind when you start your next book.