Today for Blog Everyday in July (which has turned into blog when I want to blog) we are sharing our 3 favourite blogs! This is a tough one because there are so many good blogs out there! But at the same time I love talking about my favourites and giving them some well deserved recognition!
My absolute favourite blog that I read religiously is The Workout Mama. Tamara is, you guessed it, a mom and a personal trainer. But if you don't have kidlets of your own, that doesn't matter. She has tons of fitness tips for everyone! She also runs these online bootcamps, which I have participated in twice and they are amazing! She just had her second baby so her blog is full of family stuff and mommy tips too if you are interested in that.
I love Megan K Graham, previously known as Across the Pond. She's kind of in transition since moving to the States, but I still always enjoy what she has to say. Plus she typically has this way of keeping her words to a minimum while still keeping a lot of meaning in her posts. (Aspiring Kennedy does this too, I strive to be able to write like these girls)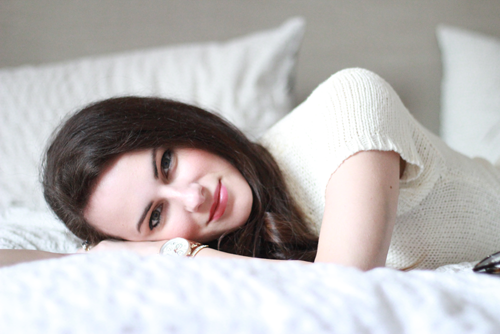 My favourites on Megan's blog is her conversations posts. These are conversations between her and her Irish husband, usually based on cultural and language differences. They are hilarious!
Ok and I thought long and hard about the third one and I'm not just choosing this because she is one of the host's of Blog Everyday in July, but I do believe that The Other Juliette is one of my favourite blogs! Juliette keeps it light and I always find her posts funny and entertaining. And some days, that's exactly what we all need!