I feel as if time isn't on our side when it comes to the Christmas movies that we still have to watch in the less than 3 weeks before Christmas!
First up, I'm pretty sure I need to fit
The Santa Clause
in tomorrow at some point.
Then of course I will need to watch The Santa Clause 2. I'm not sure which one is my favourite, the first or the second. I don't think I could choose, they go together like lamb and tuna fish. (Name that movie....)
The Christmas season just isn't complete for me without these movies. I love that they totally explain Santa, how he will get into my house since we don't have a fire place and how he gets around the world in one night. And I still think that if I don't believe in Santa, no presents will be under my tree on Christmas morning, hence why I still believe.
And we can't forget The Santa Clause 3. Although not my favourite, it completes the films, so it has to be watched!
Maybe next weekend while we are putting up our tree we will watch Home Alone, a holiday classic that Ryan will actually watch with me. It's not the holidays if you aren't watching a movie about a little boy who gets left alone and then destroys his house trying to fight off bad guys. It really brings on the Christmas spirit.
And then we will watch Home Alone 2: Lost in New York, once again because you can't watch the first one without the second.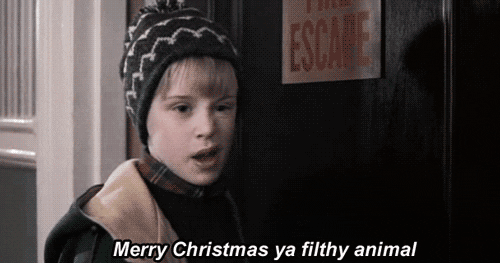 And I know that I have already watched The Holiday, but a little bit more Cameron Diaz and Jude Law is never a bad thing.
No you're lovely Jude Law
So it looks like I have a busy two and a half weeks coming up. I better fit some shopping in there too...